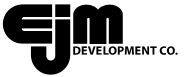 EJM Development Co.'s goal to create quality spaces with maximum functionality and market appeal will be evident at Airport Gateway, which promises to be one of EJM Development Co.'s most accomplished developments to date. For more information on EJM Development Co., please visit their website at: www.ejmdevelopment.com

Other successful EJM Development Co. projects include The Arroyo, a 450-acre mixed use master-planned development with more than 5,000,000 s.f. of Class A office, retail, and industrial space available for lease, located in Las Vegas, Nevada. For more information on The Arroyo please visit: www.thearroyo.com
Goodyear, Arizona
Please install the Flash Plugin
Fourth fastest growing suburban City in the United States from 2000 - 2006
2008 Population: 58,001
2030 Projected Population: 334,000
Planning Area of 245 square miles
Average 2007 Estimated Household Income: $77,156
Heads of Households with college degrees: 49%
2007 Median Home Price: $324,990
Median Resident Age of 31
Workforce within a 30-mile radius: 1,058,201
Goodyear Named All American City by National Civic League
Companies who have located in Goodyear include
What's Happening in Goodyear?
Phoenix Goodyear Airport
Adjacent to The Airport Gateway is the Phoenix Goodyear Airport, which was named Arizona's 2008 Airport of the Year by the Aeronautics Division of the Arizona Department of Transportation. Goodyear Airport was honored for its airport management and community relations, which included providing services for private and corporate pilots utilizing the airport for various events in the area, including the Super Bowl, Phoenix Open, Fiesta Bowl, Phoenix Coyotes games, and NASCAR events.
Goodyear City Center
The Goodyear City Center has been designed with the goal of creating Goodyear's new downtown area in a walkable and livable setting.  The 200-acre City Center will be located on the northwest corner of Estrella Parkway and Yuma Road, just two miles south of The Airport Gateway.  The site will include the Goodyear City Hall, a regional library, as well as a performing arts center and various ancillary uses. 
Ballpark Village
Located just three miles south of The Airport Gateway, Ballpark Village is the home of Major League Baseball's Cleveland Indians' and Cincinnati Reds' Spring Training facilities. The $108 million dollar project includes twelve practice fields, a 38,000 square foot clubhouse and a 10,311 seat stadium. EJM Development Co. is a proud sponsor of Ballpark Village.
Phoenix International Raceway
Nine miles west of The Airport Gateway is the Phoenix International Raceway (PIR),  who's events generate substantial contributions to the area economy.  In 2005, eight events were held at PIR, which generated an estimated overall economic impact of $473 million. The economic impact of PIR events is expected to grow in coming years with the increase in popularity of NASCAR and an expanded schedule of events.
For more information on Goodyear, Arizona please visit their website at
www.destinationgoodyear.com.