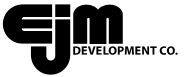 EJM Development Co.'s goal to create quality spaces with maximum functionality and market appeal will be evident at Airport Gateway, which promises to be one of EJM Development Co.'s most accomplished developments to date. For more information on EJM Development Co., please visit their website at: www.ejmdevelopment.com

Other successful EJM Development Co. projects include The Arroyo, a 450-acre mixed use master-planned development with more than 5,000,000 s.f. of Class A office, retail, and industrial space available for lease, located in Las Vegas, Nevada. For more information on The Arroyo please visit: www.thearroyo.com
Goodyear Gateway South
FOREIGN TRADE ZONE APPROVED – 75% REDUCTION OF REAL AND PERSONAL PROPERTY TAXES
To learn more about the benefits of operating in a Foreign Trade Zone in Arizona click here
BUILD-TO-SUIT OPPURTUNITIES AND USER PARCELS AVAILABLE
Located between Litchfield Road and Bullard Avenue, from Van Buren Street south to Yuma Rd., Goodyear Gateway South will include approximately 3 million square feet of planned industrial / work space.
Goodyear Gateway South is located just north of the Phoenix Goodyear Airport, which is undergoing a major transformation, including the construction of an additional 4,300 foot runway to help accommodate future growth in the area, and a new entrance into the Airport, which will be located adjacent to Goodyear Gateway South.
Goodyear Gateway South's designation as a Foreign Trade Zone will provide numerous benefits to companies who locate at the project, including:
Weekly Entry – This benefit allows the importer to file a consolidated entry to Custom and Border Protection instead of the regular "entry per Bill of Lading" that normally occurs in shipping. By reducing the number of Custom and Border Protection entries, huge economies of scale can lower an importer's internal paperwork processing costs and reduce the fees paid to CBP for each entry.
Direct Delivery – Only allowed in an FTZ. This benefit gives the users/tenant the ability to "Sign for" CBP upon receipt of goods that normally have to go to another location for signature, BEFORE the goods can be delivered to the DC.
Substantial Property Tax Savings – Specifically in Arizona, and within no other state, there is a tax benefit tied to the real estate and property taxes that all real property, machinery and equipment pays in Arizona. The FTZ "re-classification" under Arizona State Law allows for any property in a Zone that is both approved and activated, to be re-classified down from 20% valuation to 5% valuation (this is a 75% reduction in taxable value).

FTZ's can offer a number of benefits to importers, including:
Eliminating delays in customs clearance.
Eliminating duty drawback.
Avoiding duty on waste or scrap.
Providing relief from inverted tariffs.
Big savings in processing fees."

Goodyear Gateway South's designation as a Foreign Trade Zone, proximity to the airport, and its short distance from Interstate-10 make it the ideal location for any industrial, manufacturing, distribution or warehouse user looking for a central location, with easy access within one of the Southwest's fastest growing markets.
Click here for more information
Downloads