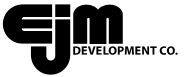 EJM Development Co.'s goal to create quality spaces with maximum functionality and market appeal will be evident at Airport Gateway, which promises to be one of EJM Development Co.'s most accomplished developments to date. For more information on EJM Development Co., please visit their website at: www.ejmdevelopment.com

Other successful EJM Development Co. projects include The Arroyo, a 450-acre mixed use master-planned development with more than 5,000,000 s.f. of Class A office, retail, and industrial space available for lease, located in Las Vegas, Nevada. For more information on The Arroyo please visit: www.thearroyo.com
Goodyear Gateway North
With 2.5 million square feet of planned retail, hotel and office spaces, Goodyear Gateway North will be a synergistic destination, merging upscale shopping and hotel accommodations with premiere office and medical facilities.
Located at the southeast corner of the Interstate-10 and Bullard Avenue interchange, Goodyear Gateway North offers 3,800 feet of Interstate-10 frontage, and 3,200 feet of Bullard Avenue frontage, all at the gateway to Goodyear's employment corridor.  Bullard Avenue is fully improved, with two south bound lanes, three north bound lanes, double left turn entrances into Goodyear Gateway North, and two City approved traffic signal locations adjacent to Goodyear Gateway North. Interstate-10 is currently undergoing an expansion which will provide five freeway lanes in each direction, making The Airport Gateway even more accessible. Two new inside freeway lanes are already opened to traffic, and the expansion project will be completed in 2011.
Goodyear Gateway North's strategic positioning at the Bullard Avenue interchange provides ideal access for customers, employees, and clients. Businesses who locate at Goodyear Gateway North will enjoy office environments designed to create functional spaces where commerce can thrive. Retailers will benefit from unmatched visibility from Interstate-10, combined with its optimal access for customers traveling throughout the Southwest, and two freeway adjacent City approved pylon signs to maximize the exposure of your location.
Downloads